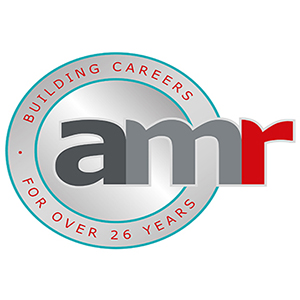 Management Service Fee: 10%
Franchisor Description
AMR Specialist Property Recruiters was founded in 1995 by Alan Mead. Offering recruitment services to the property, estate agency and financial services sectors. The AMR Group has offices across the country, with each office being run by a team of local experts, as a result, AMR is a nationally recognised company with the knowledge and expertise of a locally run business. AMR provides carefully selected and qualified candidates that are approved by AMR's specialist recruitment teams.
Following the successful launch and growth, in 2000, AMR expanded into a franchise group. Replicating its proven business model through franchising in order to meet the demands for its services. AMR's franchise owners help many thousands of clients by consistently delivering the best candidates for their business needs.
AMR empowers you to build your very own business, providing you with a proven and successful business model as well as all the help you need to make the business work for you. The AMR team is on hand to support you every step of the way. Your business can be as big as you want it to be. As a franchisee, you have the opportunity to run your business from home or small office, or you can build a team of consultants and operate a management franchise.
AMR is looking for new franchisees to join their growing network, they are looking for business professionals who would like to become business owners and enjoy the flexibility and freedom of running their own business. Ideal franchisees should have good communication skills, both verbal and written as well as the ability to believe in themselves and not give up.
AMR remains one of the UK's largest specialist recruitment groups and when you become a franchisee, you join a network of like-minded business professionals. As an AMR franchisee, you will benefit from this well-known brand, its proven business model and its incredible wealth of knowledge and expertise. Find out more about becoming a business owner with AMR Specialist Property Recruiters.
-  Total investment is up to £15k (depending on the size of the territory), however, only a £5k upfront payment is required.
-  The franchise agreement is a 5 year agreement, with a break clause after a year. Royalties are 10% and only deducted when deals are finalised.
-  Franchisees do not need to reside in their territory of choice.
-  Franchisees work from home and apart from the £5k upfront fee, they only need to cover their monthly shared fees.
-  Franchisees need to pay a monthly shared services fee to cover group services related to advertising, software fees etc.
Training Info
Franchisees who join AMR will take part in a 9 day training programme which will combine a mix of theory, live scenario and experience led training. This training will give new franchisees a solid platform to build their business on.