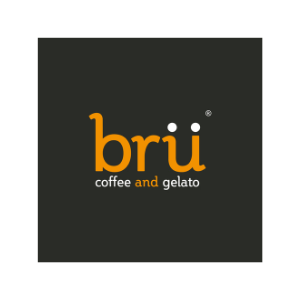 Brü Coffee
Various UK locations
Management Service Fee: 6%
Franchisor Description
The Bru journey began with their flagship store in Leicester and today serves communities across the UK. They are now looking for enthusiastic franchise partners to help deliver their mission and share in a combined success.
When you start a business with Bru, the dedicated team will support and guide you through the whole process using their tried and tested methods. You don't need experience in the coffee shop industry, however, previous experience in retail sales or food service is desirable. Bru is looking for people who have a great attitude and a passion for business.
If you decide to start a Bru franchise, there are 3 options to choose from. Full Bru, Grab and Go Store and Kiosk. You can find out more information about each of these options when you enquire.
Bru is on a committed journey to evolve the coffee shop culture for generations to come. You could become a part of this growing network and enjoy both a profitable business and a rewarding lifestyle.
If you are interested in becoming a part of the Bru family, speak to a member of the Runo team today.
Training InfoBru is passionate about supporting all of its franchisees and provide help and advice throughout your journey. They will support you every step of the way and guide you through their tried and tested plan. They will;
> Make sure that a Bru franchise is right for you and that you are right for Bru
> Sign the agreement
> Assist with site selection and business plan
> Help with the design and build of your new store
> Support you with recruitment, marketing and training