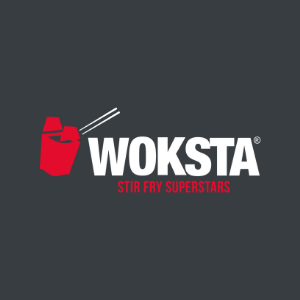 Woksta
Various UK locations
Management Service Fee 4%
Franchisor Description
WOKSTA is looking for new enthusiastic franchisees to join their network.
They are on a mission to bring the freshest, tastiest – and healthiest food around, to your door – all with a fast and furious Pan Asian fusion twist.
WOKSTA offers three models to choose from, to fit with your investment level. Dark Kitchen, Small Takeaway and Add on Kitchen - all formats take advantage of the rapidly growing takeaway delivery market.
The dedicated franchise team at WOKSTA will help you realise your ambition and create a successful WOKSTA business.
WOKSTA recognises that franchisees have different needs and have options to suit individuals' investment plans and aspirations. With the proven dark kitchen model, WOKSTA caters to different needs, offering the option of a stand-alone business or a wok alongside an existing kitchen.
Training Info
Your WOKSTA® journey will start with a robust training programme that will support new partners and franchisees from their start up to the maintenance of their store. The 2-week training encompasses management training with the RUNO Group, total quality manuals, supply chain management, HR and corporate strategy support, legal support and business development.
Moreover, advertising and promotions will not be a problem as your WOKSTA® store will be aligned to all corporate activity; hence, you can rest assured that your new WOKSTA® kitchen gets all the attention it rightfully deserves. Once you have successfully opened, the dedicated Franchise team will be on hand to help, with quarterly business reviews, train the trainer facilitation package, ongoing field support, brand excellence audits & coaching.